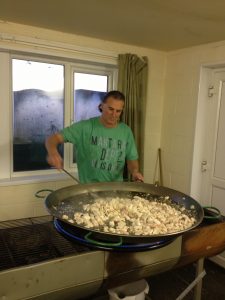 After leaving a safe and well paid job the brave new world of Legacy Modernisation awaited. However, it did not all go according to plan…
Things started slowly for the new company. I had a couple of minor engagements, including changes to the website of a wholesale fruit and vegetable merchant. Of course, I didn't actually make the changes, I simply got some cheap labour in the form of recent graduates. It was easy enough to manage, and it led to another role in helping the wholesaler to choose the right third party application to run their business. Having sold software to small businesses myself I knew a lot of the pitfalls, and the first thing we looked for was a genuine registered office and support function, as opposed to one man on the other end of the phone who was the developer, support and chief executive.
However, the wholesaler was not a long-term prospect, so I went looking at the market in general. My last contract had been eight years earlier, and a lot of potential clients were sceptical about the transition to project manager, programme manager, etc. I added "Business Analyst" to my list of skills and suddenly people were interested. It was actually in January 2013 that I had a telephone interview with a Payday lender in Nottingham. After twenty minutes I was offered the job, with the unusual request "can you start on Friday?" It turned out to be seminal moment in my career!
The weather was against me, so I decided to get a train to Nottingham, and it took ages. I arrived just before 10am, and there were no pleasantries, it was straight into a workshop. I read as much documentation as I could as the workshop progressed, with a problematic third party on the phone. These were non IT people, dealing with techies, and there were a lot of obvious flaws. I did ok on my first day, but I realised that travel to and through Nottingham was a nightmare, so I looked for temporary accommodation. The following Monday I checked into a hotel whose restaurant was closed, so I walked into the village to find a pub that didn't do food on Mondays! That was the last time I stayed there, using instead a variety of B & Bs until I found a couple that rented out a granny flat at the back of their house. They even made breakfast for me in the morning, and when I got a takeaway they left plates and cutlery for me. It was idyllic, and made up for the incessant traffic jams that characterise Nottingham roads. "It's only for ten weeks," I told myself!
The following week I recommended visiting one of the two third parties involved, so we headed for the outskirts of London. It was an interesting day with some very inexperienced vendor staff. At one point I had to explain how combinations worked, and how adding another element added significantly to the permutations (as anyone who has ever placed a combination bet will know.) The day was topped off with an overnight stay, a curry, and several beers. I was starting to enjoy this particular assignment.
I like to think that I have forged my own career based on knowledge, insight, and an aptitude for coding and technology. However, no man does it all by himself. There have been three individuals that I can say helped to shape that career. Firstly there was the guy from the brewery who gave me my first job. Secondly, there was the dour individual from the fashion retailer who allowed me the freedom beyond their old-fashioned constraints (though I don't think he realised it at the time), and finally, there was the guy who offered me a role at the Payday lender on the strength of a twenty minute phone call. All three appreciated my ability that was different from their own, all three allowed me a lot of freedom to do the role as I chose, and all three allowed my opinion to be heard, whether for good or bad!
The work at the Payday lender was hampered by business indecision and a disengaged IT department. The two technical third parties were supplying software, or changes to software, that they had no interest in. I always found this staggering, and I have seen a great many problems whereby a business unit has adopted or developed an IT solution without involving IT. Fortunately the hiring manager was a bit of a kindred spirit, enjoying cricket, a beer, and a laugh. Calorie neutral pints became a regular occurrence, involving a walk across the country park to the pub to offset the calorific lager. An extension was inevitable, ten weeks is rarely enough to do anything, but in this case it was to work on something else. The spectre of PPI raised its head, and an innovative solution to avoid paying all but the most obvious claimants. It seemed that I was getting as far away from coding as possible, but my IT background came in handy when it came to testing. There were some clever folks working with Access databases and spreadsh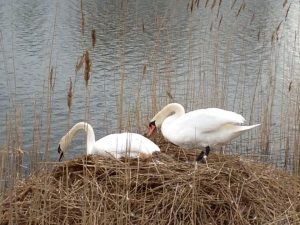 eets, but verification was not their strong point. The main application was a calculator, and before they let it loose on all manner of complex calculations, I suggested that they may want to calibrate it by proving that it could evaluate 2 + 2 equal to 4!
Throughout my tenure in Nottingham we took on more business analysts, at least one of which proved to be incompetent despite his impressive CV. However, although I was doing ok as a BA, one of the best "projects" that I got involved in was the recruitment process for complaints handlers. We ran a full assessment day, including a debate that the hiring manager (he of the initial phone call) organised so that on the off chance that one of the candidates did not want to participate, which happened rather amusingly, he could take the final place at the debate. He revelled in it, I collated a few results, and the decision was made. When the complaints handlers started we decided on a team building exercise over at the country park. One of our inept business analysts turned up with a bag full of balls to use in one of our "games", whilst I had buckets, brushes, rope and various other elements that allowed the new recruits to explore their inner embarrassment. I also went around the park setting a treasure hunt, only to find that the park had one of its own that I could have used instead.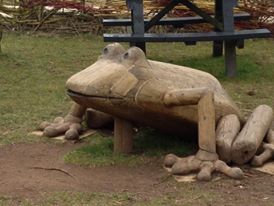 Meanwhile, the legacy modernisation world was starting to hot up. The owner of the Californian company that was engaged at the fashion retailer asked me if I was available to run a conversion project in Washington DC. It was for a major US government sponsored agency in the field of bulk mortgages. I accepted the challenge, it was to be a bit of project management and a bit of business analysis, mostly done remotely. The pre-sales calls with the client did not go well, and I asked the Californians if they had done due diligence on the Canadian technology partner. They had not – a lesson to be learned for future engagements! We eventually signed the statement of work and agreed a kick off meeting, at which point I agreed with the very understanding hiring manager at the payday lender that I would need to go to the US for a week, and it would probably happen a few times. He was fine, especially at the prospect of cheap cigarettes on my return!
So, I went to Washington. Or rather, I flew in to Baltimore which, according to the Californians, is just around the corner. It isn't! I missed my connection at Philadelphia (another nightmare of a US airport) and arrived into Baltimore late at night. By the time my taxi had got me to DC any savings on airfare had been more than eaten up. The following morning was the kick off meeting, so I met with the Canadians, and a very smart Nigerian Oracle consultant, and headed to the client's office. The Californians didn't show. Being Federal Government security was strict, but we got signed in and met with technicians and business owners. We were to document and migrate three systems into Java, two from Gupta SQL, which I had never heard of, and one from Visual Basic. I took my Dictaphone (cue lots of childish jokes) and recorded meetings with business users for two of the applications, then I headed for New York where the third business owner resided. It was a six hour round trip train journey, but it was worth it if only to see Union Station lit up for the festive season.
I got a bit of a shock when I returned to DC, as although I had done a background check I had not done a drugs test. The client discovered this and I was immediately sent off to Sterling, Virginia to have a test. That was an experience in itself, having to step into a tiny cubicle virtually naked to deliver a urine sample. All in a days work for a COBOL developer turned business analyst!
It was a good week, but then one of the essential truths of remote modernisation projects began to hit home. As the off-site days passed the opposition to the project grew, not helped by our Canadian partners who were less than helpful and far from collaborative. It was a relatively short space of time before I returned to DC, and all seemed well with the world and the project once again.
Around the same time another of my tech partners asked for a meeting in London and I was happy to oblige. It went well, and I agreed to source legacy modernisation projects for them, although they only really had a Supra tool, everything else would have to be outsourced. Anyway, it was the start of a fruitful relationship, though I had first met them back in Manchester on that Supra conversion. I met up with them whenever I was in DC, and our potential projects ranged from virtual reality training systems to innovative health related applications. We had a few financial tie ups, but really we were just laying the foundation for long term goals.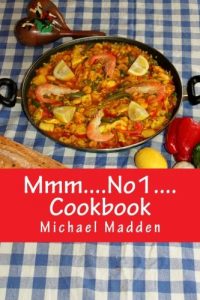 Another advantage of this long haul flying was that it gave me plenty of opportunities to write. I finished Mmm…No1…Cookbook, a cookbook without pictures (well I knew what the dishes were supposed to look like) that was intended to remain on my Kindle so that I wouldn't have to work from faded recipes or Nigella cookery books with the pages stuck together! It was a best seller! The picture on the front is of one of my favourite dishes, paella. The picture at the top of this article is also the start of a paella, on a much bigger scale! As mentioned in episode 9, I got a publishing contract for Mike Sanchez Big Town Playboy, an authorised biography of a rock and roll performer who became a good friend. I went to Mike's wedding where Robert Plant, Jeff Beck, Peter Richardson and other celebrities were in attendance. As the book took shape I interviewed Jeff Beck, got a missed call from Bill Wyman who I of course called back, and met Andy Fairweather Low, Dr Feelgood guitarist Steve Walwyn and several other great musicians. I spoke to country rock guitarist Albert Lee, received messages from Mark Lamarr, and thanks to Mike and his assistant we got Robert Plant to write the foreword. The finished book is something that I am very proud of, though it did teach me that publishing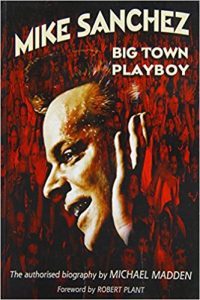 contracts can be a double-edged sword. The publisher gave it credibility and coverage, but I lost the artistic control. For instance, it cannot be released on Kindle. Mike played the Leek Blues & Americana festival, and when I turned up as his author I became something of a minor celebrity. That has led to me writing other articles for the good folk of Leek, interviewing such notables as Paul Lamb and Kirk Fletcher.
Meanwhile, the legacy modernisation project moved on to testing and the Canadians came into their own in terms of obstinate garbage. They had their own defect management tool, and if we did not use that nothing would ever get fixed. I became the sole user from our team, and it was a pile of crap. I have never encountered such a piece of poorly structured software, that was far from intuitive and ridiculously complex to use. To make matters worse, one of their people logged on to his laptop whilst in Canada, something that was strictly forbidden as laptops were not allowed outside the US. We got through the project after a couple of hotly disputed change requests, some misrepresentation from the owner of the Canadians, and a lot of on-site calming of the waves from yours truly. On the plus side I racked up the air miles!
Eventually, my time at the payday lender came to an end and I was able to concentrate full time on legacy modernisation.
On or around my sixth visit to Washington DC we picked up another project, this time migrating a Microsoft Access system into C# / .Net. As it turned out there was very little in the way of migration, it was virtually a rewrite, but with the advantage that the technology partner was in New York and much easier to deal with. This was far and away the most complex Access application that any of us had ever encountered, and the project ran into budgetary difficulties. However, as with the previous migrations, it did get delivered, and it rolled into a third project, a Sybase to SQL Server conversion that should have been straightforward. The technology partner for this was the familiar Dutch people that worked on the Supra migration in Manchester several years earlier.
So three projects and still the Californians had not crossed the states to appear in DC. However, that looked set to change as we arranged a demo with a German company in downtown DC. The owner of the Californian company was due to fly across, but a familiar tale of woe meant that I was there on my own and he would join by webex. The morning of the demo arrived and I got a cab to the office that was set on the misty banks of the river. The demo began without my Californian colleague, and the Germans explained that he had called to say he could not make the demo – so it was just me. And I had no idea what I was looking at! Of course, I blagged my way through it, but the warning signs were there. Other potential projects involved a call to Australia, and a bizarre episode with a bank in Chile. That consisted of a telephone connection to the Netherlands, constant emails to California, and a Whatsapp conversation with the client representative in Chile. Our technician had not had sufficient time to prepare the materials and, not surprisingly, we did not win the bid. Oh to be in charge!
Back in DC the proof of concept was not going well. One of the languages chosen was called TCL, or Tickle to those more familiar with it. The client had just one application written in TCL, so it was a particularly poor rationale for being included in a POC. To make matters worse the Californian owner seemed to adopt a scatter gun approach to finding contract resource, and although some were very good, others were just not up to the task. The writing was on the wall when one of the contractors breached email security and set off all kinds of virtual alarm bells. That was the last time I saw him, and indeed the last time I worked on a contract in DC. The Californians lost a lot of money on the projects as their cost cutting came back to haunt them (remember Baltimore?), and they seemed to think it was ok to pass those losses on to their consultants, including myself. However, I did still keep in touch with the client management, and have been invited back to discuss other projects independently, but that is for the next episode!