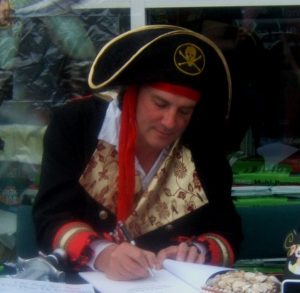 After eleven years as a freelancer I was given the option to take a permanent role at a place I knew well…
In truth it was not a difficult decision. The COBOL gravy train was showing signs of being derailed, and IR35 was a threat to the contract profession everywhere. I went to the pub for a last farewell with my colleagues, they even bought me a football shirt as a leaving present. Then, in the afternoon, the director proudly announced that he had persuaded me to stay. Actually, it was more the intervention of lady who was a good friend, and who realised that I was quite a valuable asset that they should not let go.
I was given the role of Technical Adviser Group (TAG) Manager, whatever that means, and a few of the senior management raised eyebrows as I was catapulted on to the senior management team. I chaired technical boards, advised on all kinds of stuff, and mentored many individuals on the disciplines of coding, testing and troubleshooting.
Two projects immediately came my way. The first was a really strange one. The fashion retailer went into a joint venture with a well known newspaper to form a television shopping channel. The studios in London were shared by a number of soft porn channels, and although that all went on in the same building, our paths never crossed. It was my job to build a system to record real time sales in a green screen system, as a backup to the Java system that fed the television screen. There were all kinds of rules as to what you could and could not show on screen, and we had to be very careful about what actually constituted a sale. There were several ridiculous hiccups along the way. One of the presenters, who was demonstrating a ring, had to go and clean her nails as the close-up camera picked up all manner of debris. Another presenter proudly announced that we had acquired a number of pristine signed Wayne Rooney England shirts. He then proceeded to appear on screen wearing one of them! The day of the launch was momentous, but not in a good way. The first show was counting down. Three, two, one, Live! We were broadcasting to millions, thousands, or maybe dozens of people. Nothing appeared in the sales column. I checked the systems. Both the Java and COBOL applications were working as expected. And then it happened. A "1" showed up against sales, 20 minutes in to the first show. The word 'anti-climax' came to mind, as the whole show racked up just 2 or 3 transactions. The whole venture was a disaster, and was quickly consigned to history!
The other project was a bit of an emergency. For the first time in years the Royal Mail were changing their Mailsort service to introduce barcodes. The Assembler system that supported it was as old as time, with only one or two people really understanding how it worked. We had a week or so to implement the new changes, but it would take at least that to unpick the spaghetti code. As TAG Manager I was given a blank canvas. I looked at the new Mailsort files and decided that the simplest thing to do would be to break the whole process down into simple steps, and code each one as a batch COBOL module. There were about six or seven of them, and it was the same principle that I used in the warehouse sortation suite.
Each simple step was created quite quickly, and as the Mailsort file itself was imported from Royal Mail there was no need for a maintenance suite. We tested it extensively, and after a matter of days the whole thing was in production, with a few thousand lines of Assembler coding consigned to history. One step at a time!
They tried to get me to go on a few courses, and I did attend a Java FX presentation that was a complete waste of time, but to this day my only post school certificate is for food hygiene! I was too busy coding, mentoring and analysing to spend time staring at a Powerpoint, and what good would it do? I had already been doing the job for more than 25 years!
The management structure was a bit top heavy, and they decided to thin it down. I was elevated to the 'top six', all reporting directly in to the Head Of Development. It was a strange bunch, and the Myers Briggs experiment that they put us through was an experience, the highlight of which was using the pool at a nice hotel in Cheadle!
I was offered the role of Production Support Manager, an area of the business that dealt with all of the crap. There were a few old school programmers who looked after things that no one else knew anything about, and there were a few developers who needed a little TLC to get the best out of them. I wasn't keen on the constant assessment and HR issues, ranging from deaths to personal hygiene, but there was a new challenge every day, and I could largely define that challenge myself. I combined elements of Resource Manager, QA Manager, Test Manager and Development Manager into the role, and I became particularly active in the acquisitions process, assessing customer and transaction history in all manner of data stores.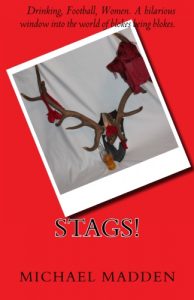 Away from work I extended my interest in writing. I had been collating ideas for Stags! an adult novel, for several years, and I now started to get serious about putting it down on paper. As it turned out, Ole And Zac And The Port Of Tumbattle, a rhyming picture book inspired by a very rainy holiday in Barbados, came first. The illustrations were done almost exclusively by schoolchildren, though the cover was created by one of my good friends who was also a software developer. We are all people of many talents! We had great fun doing book signings and going around schools dressed as pirates – without a CRB check in sight!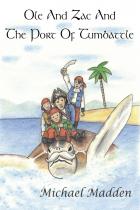 2008 proved to be a pivotal year. I relinquished Production Support to undertake a graduate recruitment and training programme. These programmes had been successful for several years, but the next one was long overdue. The management group decided that I was the best candidate to run the programme, and when we interviewed assembler trainers we realised that I was probably best placed to actually deliver the education too. We ran a number of assessment centres with some memorable moments. During an icebreaker session one of the graduates proudly stood up and announced "I am 25 years old and I am still a virgin". At another icebreaker session, the female assessor was struggling to think of an icebreaker. I told her to make something up, and suggested that she could announce that she was a champion apple pie maker. She relaxed, awaiting her turn, until the chap who went before her said, "I was a champion apple pie maker" stealing her line and throwing her into a complete panic.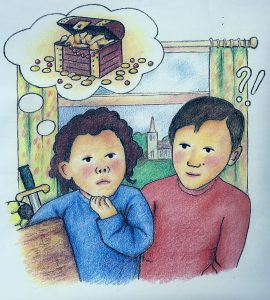 We recruited eight recently graduated trainees, though none of them had much experience in computers. Maths, marine biology, history, but not a computer science degree in sight. Elsewhere, the department was in turmoil. The director left, and after a suitable period of time he persuaded a couple of the better IT analyst programmers to join him. Worse than that, they were both members of the Christmas party ensemble.
Other departures included a senior manager who was sacked for allegedly sending dubious images over the internet. He asked me, as part of the senior management team, to represent him throughout hearings and consultations, and I ended up in court testifying against my own manager. The things you do for IT!
Back in the classroom I mapped out my education programme. Logic, assembler, JCL, COBOL, CICS, Supra, DB2, debugging, ISPF, if they needed it in their IT career I taught it to them. We interspersed the training with presentations from various parts of the business right up to Chief Executive level, and we gave them a mini project to run to give them a break from coding and from me!
Sadly, one of them left due to ill health, but the other seven thrived, not necessarily in the world of coding. Previous recruits had moved on to analysis, business functions, project management, and one had even joined the leadership team. The 2008 intake had similar career paths mapped out. In 2012 there were still seven of them active within the department, the same year that I once again decided to strike out on my own.